NEWS FROM WEB
Renewable Power and Electrification of Transport are the Pillars of Decarbonization

Virgin Poised for Commercial Flight Using Waste-Based Biofuel

Engaging Employees is Critical to Developing and Advancing a Company's Sustainability Goals

Here, There, Everywhere: Global Differences in Sustainable Packaging
Approaches to, and Beliefs About, Sustainability are Fairly Different in China Than in Indonesia, and Vastly Different vs North America

Climate Change is Inevitable - Not in the Way the EPA Thinks
Curbing Car-Related Emissions Won't fix Climate Change, but it's a Good Start

GREEN SCM WHITE PAPERS





Case Study: Combining Transportation Planning with Network Design to Reduce Transportation Costs and CO2

Learn how one manufacturer incorporated carbon emissions into its optimal supply chain network design.





FEATURED ARTICLES

Green Supply Chain News: New UN Climate Report with Dire Warnings, Recommends Heavy Carbon Taxes

Report Now Sets Target Below Temperature Increase that was Basis for 2015 Climate Accord


Green Supply Chain News: California Pushes Hydrogen Fuel Cell Truck Technology to Combat CO2 Emissions

10 New Fuel Cell Trucks will Start the Pilot


Green Supply Chain News: Low Sun Spot Activity Causing Fears a Big Freeze is Coming

Similar Patterns in 1645 Led to 70 Years of Very Cold Weather


Green Supply Chain News: Highlights from the Walmart 2018 Global Responsibility Report

Massive Report Again Covers a Lot of Ground, as Walmart Continues to Want to Change the World


Green Supply Chain News: Iconic Blue Jeans Maker Levi's Goes Big Time Green

Goal of 40% Reduction in CO2 from Supply Chain May be Most Aggressive Ever

FEATURED SPONSORS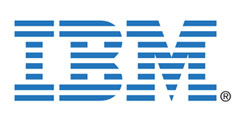 Network Design and Planning for End-to-End Supply Chain Optimization
"Green Supply Chain" factors will increasingly impact Supply Chain Network Design. ILOG LogicNet Plus XE facilitates quick analysis of the tradeoffs between production, warehousing, transportation costs, carbon footprint, and service requirements.
Download Network Optimization Overview
Download Inventory Optimization Overview
---

Supply Chain Visibility and
Vendor Compliance
Supply chain visibility - Anticipation and rapid notification of problems - Collaboration via accurate and complete supply chain performance history - and now, Green Supplier Scorecarding
FEATURED VIDEOCAST

Transportation and the
Green Supply Chain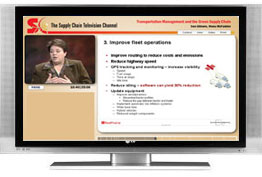 View this Broadcast Now
---