NEWS FROM WEB
Five Principles that Build the Kind of Disruptive Innovation that Powers a Green Giant

The 'Green-tech' Future is a Flawed Vision of Sustainability
Because It Doesn't Fundamentally Challenge Business, Politics, or our Lifestyles Should Give us Cause to Question its Validity

How Carbon Credit Scheme Resulted in Even More Greenhouse Gas Emissions
New Study: A UN-backed Carbon Offsetting Program Enriched Russian and Ukrainian Companies but Made Climate Change Worse

Corporate Governance and Sustainability: Who's Connecting the Dots?
Short-term Profits can Cloud the Bigger Picture when it Comes to Connecting the Dots on Looming Governance and Sustainability Issues

New Study: The Difference is Due to Lower Quality Coal Being Burned

GREEN SCM WHITE PAPERS





Case Study: Combining Transportation Planning with Network Design to Reduce Transportation Costs and CO2

Learn how one manufacturer incorporated carbon emissions into its optimal supply chain network design.





FEATURED ARTICLES

Green Supply Chain News: Interesting Look at Sustainability Efforts at a Mid-Size Company

Chicken of the Sea Sustainabiliy Report Lacks Pizazz of Many Large Companies, but Goals, Progress and Clear Explanations of Decision-Making Process are Strong






Green Supply Chain News: Mini-Ice Age Coming Soon, CO2 Emissions or Not, Euro Academics Say

Here Comes Another Maunder Minimum, Last Seen in 1645


Green Supply Chain News: World on Cusp of Electricity Revolution

Solar to Gain Major Market Share in Coming Years, Bloomberg Predicts, as Rooftop Solar for Homes and Businesses Takes Off

FEATURED SPONSORS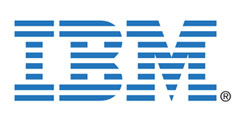 Network Design and Planning for End-to-End Supply Chain Optimization
"Green Supply Chain" factors will increasingly impact Supply Chain Network Design. ILOG LogicNet Plus XE facilitates quick analysis of the tradeoffs between production, warehousing, transportation costs, carbon footprint, and service requirements.
Download Network Optimization Overview
Download Inventory Optimization Overview
---

Supply Chain Visibility and
Vendor Compliance
Supply chain visibility - Anticipation and rapid notification of problems - Collaboration via accurate and complete supply chain performance history - and now, Green Supplier Scorecarding
FEATURED VIDEOCAST

Transportation and the
Green Supply Chain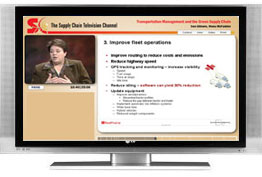 View this Broadcast Now
---