NEWS FROM WEB
The International Maritime Organization has Pledged to Reduce Carbon Emissions From Shipping by at Least 50% by 2050

Taking Both a Fuel-Based and Environmental Approach to Algae

How Cargill and Peers are Collaborating for a Sea Change in Ocean Sustainability
The Company is Pursuing a Strategy of "Radical Transparency" to Become a Market Leader

Renewables are Here to Stay: Supply Chain Leaders Must Change Philosophies With Regard to Network Design

Zero Carbon Natural Gas: Is This The Solution We Have Been Searching For?
These Technologies are not Entirely Innovative: They're Combining Existing Tech Systems to Create a Revolutionary Means of Handling Carbon

GREEN SCM WHITE PAPERS





Case Study: Combining Transportation Planning with Network Design to Reduce Transportation Costs and CO2

Learn how one manufacturer incorporated carbon emissions into its optimal supply chain network design.





FEATURED ARTICLES

Uncertainty Over New IMO Rules for Ocean Carrier Emissions, but One Thing is Clear: Shipping Costs are Headed Up

Whether it is Higher Fuel Prices or Investment in Expensive Scrubbers, Carrier Operating Costs are Headed Higher


Supply Chain Newsmakers Video Series:Dr. Yossi Sheffi of MIT on "Balancing Green"

Sheffi offers Highlights of his New Book in Great Interview with SCDigest Editor Dan Gilmore


Green Supply Chain News: Highlight from Apple's 2018 Supplier Responsibility Report

Ambitions and Programs Again Go Far Beyond Usual Scope of Sustainability


Green Supply Chain News: Sweden Makes Bold Push for Green Vehicles by Electrifying Country's Highways

System Uses Powered Track that Charges Cars and Trucks as They Travel, with Goal to Convert all 20,000 Kilometers of the Major Highways in Sweden


Green Supply Chain News: In Rather Amazing Announcement, UPS UK Says it will Soon Go All-Electric Vehicles in Central London

Beginning of the End of Combustion Engines, UPS Says, Announcing Breakthrough in Charging Technology

FEATURED SPONSORS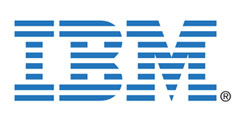 Network Design and Planning for End-to-End Supply Chain Optimization
"Green Supply Chain" factors will increasingly impact Supply Chain Network Design. ILOG LogicNet Plus XE facilitates quick analysis of the tradeoffs between production, warehousing, transportation costs, carbon footprint, and service requirements.
Download Network Optimization Overview
Download Inventory Optimization Overview
---

Supply Chain Visibility and
Vendor Compliance
Supply chain visibility - Anticipation and rapid notification of problems - Collaboration via accurate and complete supply chain performance history - and now, Green Supplier Scorecarding
FEATURED VIDEOCAST

Transportation and the
Green Supply Chain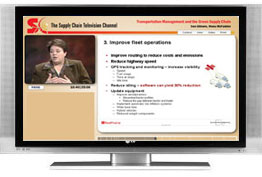 View this Broadcast Now
---