NEWS FROM WEB
Earth Day, Everyday...3 Ways Businesses Can Be "Green" Year Round
From Green Shipping, Digital Receipts to Bag Alternatives, There are Countless Ways to Achieve a More Earth Friendly Business

Companies are Starting to Recognize the Value of Closing the Loop Between Product Creation and Disposal

The Challenge Facing Utilities is Steep: As they Close Coal Plants that Light Millions of Homes, they Will Need to Quickly Build new Sources of Electricity

New Report: Apple's Carbon Footprint is Getting Bigger due to Their Manufacturing Facilities Around the World

Here's What China Closing Coal-Power Plants Means for Emissions
China Pushes for a Cap on Coal and Moves to Shutter, or Refit, its Dirtiest Coal-Burning Power Plants

GREEN SCM WHITE PAPERS





Case Study: Combining Transportation Planning with Network Design to Reduce Transportation Costs and CO2

Learn how one manufacturer incorporated carbon emissions into its optimal supply chain network design.





FEATURED ARTICLES

Green Supply Chain News: ''Sweating the Assets'' Key to Alternatve Fuel Trucks, UPS Executive Says

Much Progress, but Still a ''Science Experiment,'' Margopolous Says


Green Supply Chain News: Global Commodity Price Fall Making Recycling Margins Disappear

Green Leanings May be Flexible when it Impacts the Bottom Line


Green Supply Chain News: The Challenges for Rating Sustainable Products at Walmart and Beyond

Sustainability Leaders Program Faces some Critiques that Show Just How Hard it is to Develop Such Ratings Program


Green Supply Chain News: The Time is Now for Zero Waste Operations, Unilever Supply Chain Chief Says

With its Internal Programs almost Complete, Unilever will Tackle Supplier and Consumer Practices


Green Supply Chain News: Walmart Web Site to Name Environmental Leaders in Different Product Categories

Will Consumers Choose the Green Products? That is the Huge Question

FEATURED SPONSORS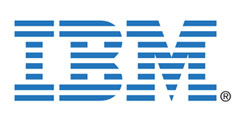 Network Design and Planning for End-to-End Supply Chain Optimization
"Green Supply Chain" factors will increasingly impact Supply Chain Network Design. ILOG LogicNet Plus XE facilitates quick analysis of the tradeoffs between production, warehousing, transportation costs, carbon footprint, and service requirements.
Download Network Optimization Overview
Download Inventory Optimization Overview
---

Supply Chain Visibility and
Vendor Compliance
Supply chain visibility - Anticipation and rapid notification of problems - Collaboration via accurate and complete supply chain performance history - and now, Green Supplier Scorecarding
FEATURED VIDEOCAST

Transportation and the
Green Supply Chain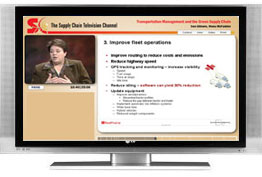 View this Broadcast Now
---