NEWS FROM WEB
Sustainability Victories We are Claiming These Days are Still Marginal to the Core Work of the World

Five Principles to "Change How we Make Change."

Fueling Infrastructure Remains Obstacle to Natural Gas Expansion
Growth in the Market for Natural Gas Vehicles is Being Driven by Increasing Supplies of Low-Cost, Readily Available Natural Gas

Analyzing Data After the Fact Can't Help You Pinpoint Problems and Make Adjustments Fast Enough

Many Companies Have More Sustainability Initiatives Than They Can Possibly Manage and How to Get Them Under Control

GREEN SCM WHITE PAPERS





Case Study: Combining Transportation Planning with Network Design to Reduce Transportation Costs and CO2

Learn how one manufacturer incorporated carbon emissions into its optimal supply chain network design.





FEATURED ARTICLES

Green Supply Chain News: Kellogg Ups Sustainability Ante, Puts More Pressure on Suppliers

Company Will Start Requiring Farmers to Report CO2 Emissions


Green Supply Chain News: As Australia Kills Unpopular Carbon Tax, IMF Says Every Country Needs One

US Needs Increase in Diesel Taxes of $1.60 per a Gallon, New Book Says with Certainty


Green Supply Chain News: New Cummins Engine May Dramatically Reduce CO2 Emissions

New Systems Uses E-85 Fuel, Said to Lower CO2 Emissions by up to 80%; Developed with Funding from the California Energy Commission


Green Supply Chain News: Highlights of the BP Statistical Review of World Energy 2014 Part 2

Coal is Surprisingly the Fastest Growing Fossil Fuel; US and China Only Countries Riding Natural Gas Wagon


Green Supply Chain News: BP Releases 2014 Version of Its Statistical Review of World Energy

Energy Consumption Up 2.3% Globally Last Year, while Coal Share of Market Continues to Grow

FEATURED SPONSORS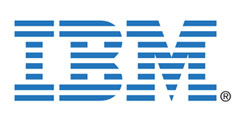 Network Design and Planning for End-to-End Supply Chain Optimization
"Green Supply Chain" factors will increasingly impact Supply Chain Network Design. ILOG LogicNet Plus XE facilitates quick analysis of the tradeoffs between production, warehousing, transportation costs, carbon footprint, and service requirements.
Download Network Optimization Overview
Download Inventory Optimization Overview
---

Supply Chain Visibility and
Vendor Compliance
Supply chain visibility - Anticipation and rapid notification of problems - Collaboration via accurate and complete supply chain performance history - and now, Green Supplier Scorecarding
FEATURED VIDEOCAST

Transportation and the
Green Supply Chain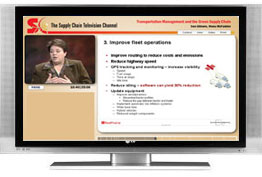 View this Broadcast Now
---