NEWS FROM WEB
Purposeful Packaging for the Circular Products Revolution Requires Out-of-the-Box Thinking
Solutions Will Come From Inventors and Social Innovators

CDP Data Reveals Shortfall in Carbon Disclosure by North American Companies
New Report: A Fifth of North American Companies Responding to CDP set an Internal Price on Carbon in 2017

New Report: Better Corporate Sustainability Target Setting is to set a few With Emphasis on Outcome

Walmart: Joining Project Gigaton Doesn't Have to be a Heavy Lift
Offers "Recognition" Opportunities to Suppliers That Participate, as well as all Resources to Help Other Starts Doing "Good Work"

New Study Delivers a "Holistic" View of the Effects of Increasing CO2 Concentrations on the Seafloor

GREEN SCM WHITE PAPERS





Case Study: Combining Transportation Planning with Network Design to Reduce Transportation Costs and CO2

Learn how one manufacturer incorporated carbon emissions into its optimal supply chain network design.





FEATURED ARTICLES

Green Supply Chain News: Climate Disclosure Project's Annual Report Shows Some Progress, but US Companies Lag World

Of 4800 respondents, 47% have an Emissions or Renewable energy target, while 20% Indicated their Emissions Targets were "Science-Based"


Green Supply Chain News: Coca-Cola Announces Massive Plan to Recycle Bottles Globally, Greenpeace Promptly Criticizes

Environmental Group Says Still Too Many Single-Use Bottles, While Coke CEO Disagrees


Green Supply Chain News: New Interactive Tools Tracks Pollution by Chinese Textile Manufacturers Almost in Real Time

System Grabs Data from Sensors in Rivers Near Where Plants Discharge Waste Water


Green Supply Chain News: CEOs of DowDupont, Unilever and Walmart Talk to the Harvard Business Review about Sustainability

Totally New Business Models Needed, Unilever CEO Polman Says


Green Supply Chain News: Tesla Draws Interest with New Electric Trucks, but Many Raise Doubts it Can Work

Is Tesla Betting It Can Rapidly Change Current Battery Equation by 2019?

FEATURED SPONSORS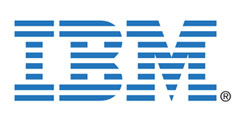 Network Design and Planning for End-to-End Supply Chain Optimization
"Green Supply Chain" factors will increasingly impact Supply Chain Network Design. ILOG LogicNet Plus XE facilitates quick analysis of the tradeoffs between production, warehousing, transportation costs, carbon footprint, and service requirements.
Download Network Optimization Overview
Download Inventory Optimization Overview
---

Supply Chain Visibility and
Vendor Compliance
Supply chain visibility - Anticipation and rapid notification of problems - Collaboration via accurate and complete supply chain performance history - and now, Green Supplier Scorecarding
FEATURED VIDEOCAST

Transportation and the
Green Supply Chain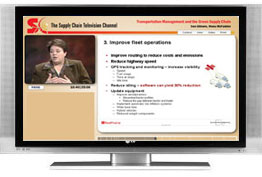 View this Broadcast Now
---