NEWS FROM WEB
Unilever Widens Leadership Gap, Leaves Competitors Behind

A Strong Signal from China on Tackling Climate Change will add Momentum in Paris

NASA Study: How Much Different Factors, both Natural and Industrial, Contribute to Global Warming

Understand the Value, Develop an Authentic and Sharable Viewpoint and Choose an Effective Vehicle to Communicate Sustainability

New Report: "It's Very Clear That Climate Action Now Saves Lives and Cuts Costs"

GREEN SCM WHITE PAPERS





Case Study: Combining Transportation Planning with Network Design to Reduce Transportation Costs and CO2

Learn how one manufacturer incorporated carbon emissions into its optimal supply chain network design.





FEATURED ARTICLES

Green Supply Chain News: World on Cusp of Electricity Revolution

Solar to Gain Major Market Share in Coming Years, Bloomberg Predicts, as Rooftop Solar for Homes and Businesses Takes Off


Green Supply Chain News: BP Releases Its Statistical Review of World Energy for 2015

Global Energy Consumption Slows, as US Reaches Number 1 in Combined Oil and Natural Gas Production


Green Supply Chain News: New Approach to Calculating CO2 Emissions from LTL Shipments

Research from MIT, CH Robinson, Takes Bite Out of On-Going Green Supply Chain Challenge


Green Supply Chain News: Are Natural Gas Trucks Really Better than Diesel in Terms of Total Greenhouse Gas Emissions?

New Study Says Reduction in CO2 from Trucks Outweighed by Leakage of Dangerous Methane Gas Upstream in Production and Distribution


Green Supply Chain News: Walmart's Remarkable 2015 Global Responsibility Report Part 2

From Every Day Low Prices to Changing the World; Goal to Improve the Lot of Retail Workers Everywhere

FEATURED SPONSORS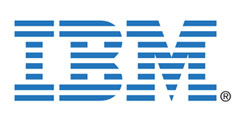 Network Design and Planning for End-to-End Supply Chain Optimization
"Green Supply Chain" factors will increasingly impact Supply Chain Network Design. ILOG LogicNet Plus XE facilitates quick analysis of the tradeoffs between production, warehousing, transportation costs, carbon footprint, and service requirements.
Download Network Optimization Overview
Download Inventory Optimization Overview
---

Supply Chain Visibility and
Vendor Compliance
Supply chain visibility - Anticipation and rapid notification of problems - Collaboration via accurate and complete supply chain performance history - and now, Green Supplier Scorecarding
FEATURED VIDEOCAST

Transportation and the
Green Supply Chain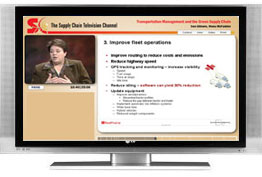 View this Broadcast Now
---