NEWS FROM WEB
You Can't Manage What you Can't Measure: Transparency is a Currency That Builds Trust

Coal-Burning Power Stations are Becoming More Environmentally Friendly
Retrofitting Power Generation Facilities and Industrial Plants Would Allow Them to be Operated in a Much More Environmentally-Friendly Manner

UPS Invests $90 Million in Natural Gas Trucks, Infrastructure
The Company Says it has Driven More Than 1 Billion Miles Since 2000 With its Alternative Fuel and Advanced Technology Fleet

Science Won't fix the Climate, but Listening to Scientists Would Help

Carbon Dioxide in the Atmosphere is Rising at the Fastest Rate Ever Recorded
NOAA: All Signs Have Suggested That We're now Living in a Permanently Post-400 Parts per Million World

GREEN SCM WHITE PAPERS





Case Study: Combining Transportation Planning with Network Design to Reduce Transportation Costs and CO2

Learn how one manufacturer incorporated carbon emissions into its optimal supply chain network design.





FEATURED ARTICLES

Green Supply Chain News: Home Depot Keeps Grinding to Reduce CO2 Emissions from Transportation

VP of Transportation Michelle Livingstone Leads Charge; Inbound Consilidation Centers, Floor Loaded Trailers Among Key Tactics


Green Supply Chain News: Climate Disclosure Project's Annual Report Once Again Shows Progress on Emissions but Says It's not Enough

More than 4300 Suppliers to Large Companies Complete Survey, with About One-Third Saying they Reduce CO2 Emissions in 2016


Blockchain Technology Increasingly Seen as Important Tool in Green Supply Chain, Social Responsibility Practices

Walmart Hopes to Improve Foods Recall Processes, Identify Food Supply Chain Issues Sooner Using the Technology; Less Clear if Can Help Companies ID Suppliers Violating Rules for Vendors


Green Supply Chain News: There is Increasing ''Decoupling'' of Economic Growth and C02 Emissions, but Degree Varies Significantly by State

New Analysis from Brookings Institute Finds World, US Growing Economies While Reducing CO2, but Calls for States to Take Stronger Role in Effort


Green Supply Chain News: Those Raising Questions about Global Warming Hope New Administration will Support Other Viewpoints

Skeptic Hope for Piece of the $2.5 Billion Research Pie, As Colorado Academic Describes Forces Unleashed Against Him for Questioning Increase in Natural Disasters

FEATURED SPONSORS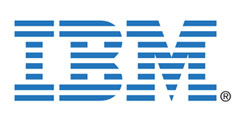 Network Design and Planning for End-to-End Supply Chain Optimization
"Green Supply Chain" factors will increasingly impact Supply Chain Network Design. ILOG LogicNet Plus XE facilitates quick analysis of the tradeoffs between production, warehousing, transportation costs, carbon footprint, and service requirements.
Download Network Optimization Overview
Download Inventory Optimization Overview
---

Supply Chain Visibility and
Vendor Compliance
Supply chain visibility - Anticipation and rapid notification of problems - Collaboration via accurate and complete supply chain performance history - and now, Green Supplier Scorecarding
FEATURED VIDEOCAST

Transportation and the
Green Supply Chain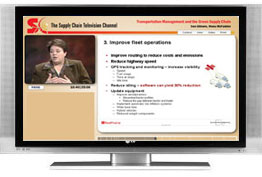 View this Broadcast Now
---