NEWS FROM WEB
Report Warns Drastic Changes Needed to Prevent Temperature Rises
IPCC Working Group III: Efforts to Reduce Carbon Emissions Have Not Been Able to Stop Greenhouse Gases Reaching Unprecedented Levels

Industry Executives Say this is the Year Biofuel Production Will Finally Lift Off

Target and Wal-Mart are Making Sustainable Food an Economical Choice for Consumers

China Cuts in Coal Use May Mean World Emissions Peak Before 2020
Is This the End of China's Coal Boom?

Pressure to Lower their Carbon Footprint and the High Cost of Setting Up Sustainable Energy Supplies, Businesses & Government Have 3rd Option

GREEN SCM WHITE PAPERS





Case Study: Combining Transportation Planning with Network Design to Reduce Transportation Costs and CO2

Learn how one manufacturer incorporated carbon emissions into its optimal supply chain network design.





FEATURED ARTICLES

Green Supply Chain News: Walmart CEO on its Sustainability Progress

The Challenge: Much Progress has been Made, but Overall Carbon Emissions Continue to Grow


Green Supply Chain News: Latest Addition of IPCC Climate Report Predicts Range of Woes from Global Warming, Changes Focus to Risk Management

IPCC Expects Significant Impacts from Warming, but Admits Difficulty of Accurate Predictions


Green Supply Chain News: Climate Change Impact to Bring War, Dramatic Social Change, New UN Report Says

Violence, Hunger, Coastal Devastation Among Woes Coming, IPCC Predicts


Green Supply Chain News: Palm Oil Battles Continue, as Greenpeace Accesses Procter & Gamble Headquarters, Unfurls Protest Banners

Report Says Consumer Products Giant Exaggerating its Palm Oil Progress; Does Greenpeace Know More about Company Supply Chain than P&G Does?


Green Supply Chain News: Apple Releases 2014 Supplier Progress Report

Apple Continues to Set the Gold Standard in Supplier Performance Monitoring on a Range of Sustainability Issues

FEATURED SPONSORS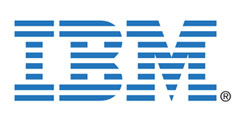 Network Design and Planning for End-to-End Supply Chain Optimization
"Green Supply Chain" factors will increasingly impact Supply Chain Network Design. ILOG LogicNet Plus XE facilitates quick analysis of the tradeoffs between production, warehousing, transportation costs, carbon footprint, and service requirements.
Download Network Optimization Overview
Download Inventory Optimization Overview
---

Supply Chain Visibility and
Vendor Compliance
Supply chain visibility - Anticipation and rapid notification of problems - Collaboration via accurate and complete supply chain performance history - and now, Green Supplier Scorecarding
FEATURED VIDEOCAST

Transportation and the
Green Supply Chain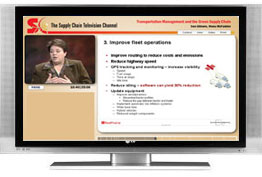 View this Broadcast Now
---