NEWS FROM WEB
Double Edged Sword: Fossil Fuel vs. Low Carbon Emissions

The Circular Economy, Green Infrastructure, Carbon Recycling, Microgrids and the B-to-B Sharing Economy Among Top 2016 Trends

New Research Suggests Wind and Solar Might be an Affordable Solution if Employed on a National Scale in a 'Superhighway of Electrons'

In the Effort to Manage Responsible Supply Chains, a Growing Contingent of Companies are Making Sustainability Performance Data Public

Carbon Dioxide Captured from Air can be Directly Converted into Methanol Fuel
Using a new Catalyst, USC Researchers have Demonstrated That up to 79% of the CO2 Captured From the air can be Converted into Methanol

GREEN SCM WHITE PAPERS





Case Study: Combining Transportation Planning with Network Design to Reduce Transportation Costs and CO2

Learn how one manufacturer incorporated carbon emissions into its optimal supply chain network design.





FEATURED ARTICLES

Green Supply Chain: Latest Report from the Carbon Disclosure Project Sees Progress in Supply Chain CO2 Emissions, but Not Fast Enough

34% of Respondents Say CO2 Emissions are Declining, While Surprisingly 29% Say They are On the Rise; 33% Have no Way to Know


Green Supply Chain News: Programs to Put a Price of Carbon have been Growing in North America, but What will Happen After Paris Accord?

Canadian Provinces Looking to Join California Exchange, as Systems Function Technically, but are They Really Effective? Impact on Supply Chains Still Low




Green Supply Chain News: UN Climate Summit Delivers Global Agreement, but Reality is Far Different than the Rhetoric

Pledges to Reduce CO2 Emissions Voluntary, No Real Enforcement Mechanism - Will China and India Really Play Ball?


Green Supply Chain News: As UN Climate Summit Kicks Off, Tensions Belie Generally United Front

Seems Likely an Accord of Some Kind will be Reached, but Many Huge Issues Still on the Table, Including ''Environmental Justice''

FEATURED SPONSORS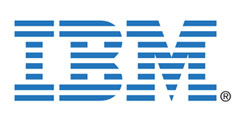 Network Design and Planning for End-to-End Supply Chain Optimization
"Green Supply Chain" factors will increasingly impact Supply Chain Network Design. ILOG LogicNet Plus XE facilitates quick analysis of the tradeoffs between production, warehousing, transportation costs, carbon footprint, and service requirements.
Download Network Optimization Overview
Download Inventory Optimization Overview
---

Supply Chain Visibility and
Vendor Compliance
Supply chain visibility - Anticipation and rapid notification of problems - Collaboration via accurate and complete supply chain performance history - and now, Green Supplier Scorecarding
FEATURED VIDEOCAST

Transportation and the
Green Supply Chain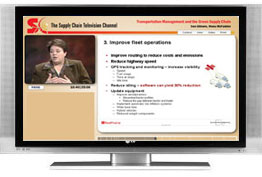 View this Broadcast Now
---