NEWS FROM WEB
Researchers at TalTech in Estonia Push to Produce Biodegradable Packaging From Cellulose

Three Ways to fix Chaotic Packaging Sustainability Definitions
When it Comes to Sustainable Packaging Definitions, Speaking the Same Language Fosters Understanding and Common Ground

New Study: The Researchers Identified two Particularly Promising Avenues for Reducing Emissions

Plants Will get Boost From Rising Co2 Emissions but Only for Another 80 Years, Scientists Warn
New Study: The Amount of Carbon Dioxide Used by Trees Isn't Enough to Halt Climate Change

Develop a Clear Mission Statement That Will Cast the Team's Vision for the Company's Future and Keep all Parties Accountable

GREEN SCM WHITE PAPERS





Case Study: Combining Transportation Planning with Network Design to Reduce Transportation Costs and CO2

Learn how one manufacturer incorporated carbon emissions into its optimal supply chain network design.





FEATURED ARTICLES

Green Supply Chain News: World Needs to Go Vegan to Save the Planet

Leaked UN Report Says It Is Time for Great Food Transformation


Green Supply Chain News: Could the Real Cause of Global Warming be Low Cloud Cover?

Finnish, Japanese Researchers Say Impact of Man Made Greenhouse Gases is Small


Green Supply Chain News: Best Buy Also Jumping on Custom Carton Making Machines

Custom Size Boxes Reduce Transport Costs, Corrugate Use, and Waste Stream


Green Supply Chain News: Amazon Shareholders Vote Down Sustainability Resolutions Promoted in Part by Employees

Proposals Included Requiring Amazon to Detail CO2 Plans, Tie Executive Compensation to Meeting Climate Goals


Green Supply Chain News: Highlights from Apple's 2018 Supplier Responsibility Report

Lot of Good Information, as Apple Makes More Progress, but Document become Increasingly Promotional

FEATURED BLOGS AND OPINION





Green Supply Chain News: Climate Leadership Council Continues Push for Carbon Tax and Dividend Back to Taxpayers to Reduce CO2

Plan from Leading Economists also Calls for Import Taxes on Countries without Sufficient CO2 Rules

Do you have a blog or opinion piece to submit? We consider top quality contributions.
Email Joan Nystrom at:
jnystrom @ scdigest.com
GREEN SUPPLY CHAIN
QUOTE OF THE DAY

It's not an impossibility, but it's certainly not a slam-dunk and never has been. The healthcare debate has basically sucked all the oxygen out of the room.

Frank O'Donnell, president of the activist group Clean Air Watch, on prospects for the US Senate passing Cap and Trade legislation any time soon.
FEATURED SPONSORS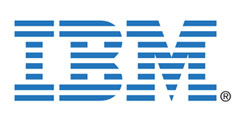 Network Design and Planning for End-to-End Supply Chain Optimization
"Green Supply Chain" factors will increasingly impact Supply Chain Network Design. ILOG LogicNet Plus XE facilitates quick analysis of the tradeoffs between production, warehousing, transportation costs, carbon footprint, and service requirements.
Download Network Optimization Overview
Download Inventory Optimization Overview
---

Supply Chain Visibility and
Vendor Compliance
Supply chain visibility - Anticipation and rapid notification of problems - Collaboration via accurate and complete supply chain performance history - and now, Green Supplier Scorecarding
FEATURED VIDEOCAST

Transportation and the
Green Supply Chain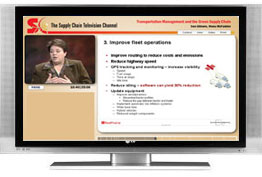 View this Broadcast Now
---