NEWS FROM WEB
How Clear and Complete is Your Package Label for End-of-Life Disposal?

"Global Climate Change Caused by Human Activities is Occurring now, and it is a Growing Threat to Society."

The EU-funded STEELANOL Project has Shown That the Gases can be Recycled and Fermented to Produce Bioethanol

There Is A Real Risk That Earth's Climate Could Run Out Of Control
New Report: The Implication is That we Need to Work Much Harder to Limit Climate Change

Earth Overshoot Day May Seriously Underestimate Humanity's Ecological Footprint
August 1st: Humans Will Have Consumed More Natural Resources in 2018 Than the Earth can Regenerate This Year

GREEN SCM WHITE PAPERS





Case Study: Combining Transportation Planning with Network Design to Reduce Transportation Costs and CO2

Learn how one manufacturer incorporated carbon emissions into its optimal supply chain network design.





FEATURED ARTICLES

Green Supply Chain News: Iconic Blue Jeans Maker Levi's Goes Big Time Green

Goal of 40% Reduction in CO2 from Supply Chain May be Most Aggressive Ever


Green Supply Chain News: A Review of the BP Statistical Review of World Energy 2018

Energy Consumption Up, as Greenhouse Gas Emissions also Back on the Rise


Green Supply Chain News: American CEO Says Corporate Social Responsibility is Dead, Time to Focus on True Sustainability

Hugh Welsh of DSM North American Says We are at the Dawn of the Era of Sustainability As Strategy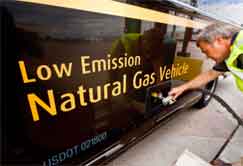 Green Supply Chain News: UPS Adding More Natural Gas Trucks to Its Fleet

Move will Help UP Meet Carbon Emissions Goals, but Rising Diesel Prices Make Investment more Financially Attractive as Well


Uncertainty Over New IMO Rules for Ocean Carrier Emissions, but One Thing is Clear: Shipping Costs are Headed Up

Whether it is Higher Fuel Prices or Investment in Expensive Scrubbers, Carrier Operating Costs are Headed Higher

FEATURED SPONSORS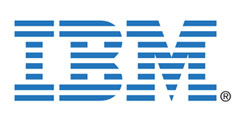 Network Design and Planning for End-to-End Supply Chain Optimization
"Green Supply Chain" factors will increasingly impact Supply Chain Network Design. ILOG LogicNet Plus XE facilitates quick analysis of the tradeoffs between production, warehousing, transportation costs, carbon footprint, and service requirements.
Download Network Optimization Overview
Download Inventory Optimization Overview
---

Supply Chain Visibility and
Vendor Compliance
Supply chain visibility - Anticipation and rapid notification of problems - Collaboration via accurate and complete supply chain performance history - and now, Green Supplier Scorecarding
FEATURED VIDEOCAST

Transportation and the
Green Supply Chain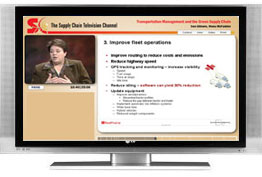 View this Broadcast Now
---