NEWS FROM WEB
What's the Right Way to Address Sustainability When There are so Many Other Details to Focus On?

Delving into the Various Aspects of Trucking on Natural-Gas Power

Facing Growing Concerns about Deforestation in Asia, Companies are Pledging to use Green Palm Oil

History has Proven that Reignited Consumer Demand for Cheap Oil will Lead to Higher Pump Prices

Four Primary Areas to Consider: Management Infrastructure, Eco-Efficiency Programs, Strategic Initiatives and Marketing Programs

GREEN SCM WHITE PAPERS





Case Study: Combining Transportation Planning with Network Design to Reduce Transportation Costs and CO2

Learn how one manufacturer incorporated carbon emissions into its optimal supply chain network design.





FEATURED ARTICLES

Green Supply Chain News: UN Climate Summit in Peru Generates Another Promise to Promise Agreement, as Money to Developing Countries Remains Key Issue

It All Comes Down to Paris Meeting in 2015


Green Supply Chain News: Research Shows Companies with High Levels of Sustainability Gain Major Stock Price Advantage

Data Also Shows Much Better Performance in Return on Assets and Other Financial Measures


Green Supply Chain News: Groundbreaking New Solar Plant in California Struggling Early On, Blames too Many Cloudy Days

Ivanpah Plant is Pioneering New Solar Technology, Which May be Big Part the Issue Too


Green Supply Chain News: The EPA's Green Power Partnership and the Role of Renewable Energy Certificates

Valuable Information about Acquiring Green Power, but RECs Allow Companies to Show 100% Green when Not Really Accurate; Acer Example


Green Supply Chain News: Solar Costs Increasingly Competitive, Soon to be More So

Solar is a Technology, the Grid is Natural Resources; Big Supply Chain Implications

FEATURED SPONSORS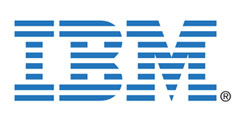 Network Design and Planning for End-to-End Supply Chain Optimization
"Green Supply Chain" factors will increasingly impact Supply Chain Network Design. ILOG LogicNet Plus XE facilitates quick analysis of the tradeoffs between production, warehousing, transportation costs, carbon footprint, and service requirements.
Download Network Optimization Overview
Download Inventory Optimization Overview
---

Supply Chain Visibility and
Vendor Compliance
Supply chain visibility - Anticipation and rapid notification of problems - Collaboration via accurate and complete supply chain performance history - and now, Green Supplier Scorecarding
FEATURED VIDEOCAST

Transportation and the
Green Supply Chain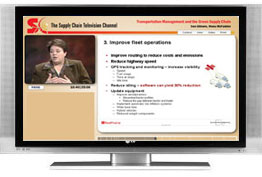 View this Broadcast Now
---