NEWS FROM WEB
Conduct a Context-Based Materiality Analysis, Choose Material Areas of Impact (AOIs) then Implement, and Test and Evaluate the Metrics

Hydrogen Might Fulfill 3–4% of Total Transportation Fuel Needs
There is an Opportunity for Niche use of Hydrogen in Long-Haul Trucking, Freight Trains, Passenger Jets and Freight Shipping

Want To Address Climate Change? Look To Business, Not Government
Individuals Worried About Climate Change Should Simply Demand That the Emitters Reduce Their Output Directly

Finding the Process of Getting rid of Industrial Waste and Sequestering CO2

How to Maximize the Impact of Corporate Sustainability Goals
When Taking Aim on Goals, Start With Material Issues

GREEN SCM WHITE PAPERS





Case Study: Combining Transportation Planning with Network Design to Reduce Transportation Costs and CO2

Learn how one manufacturer incorporated carbon emissions into its optimal supply chain network design.





FEATURED ARTICLES

Green Supply Chain News: CEOs of DowDupont, Unilever and Walmart Talk to the Harvard Business Review about Sustainability

Totally New Business Models Needed, Unilever CEO Polman Says


Green Supply Chain News: Tesla Draws Interest with New Electric Trucks, but Many Raise Doubts it Can Work

Is Tesla Betting It Can Rapidly Change Current Battery Equation by 2019?


Green Supply Chain News: CO2 Emissions from Ocean Shipping Hard to Corral – for Now

Ocean Shipping Left Out of UN Accord, but is Receiving Increased Attention; Can Shippers Apply Pressure?


Green Supply Chain News: Former CEO of UK's Asda Grocery Chain Tells Retailers, Manufacturers to Get Rid of Plastics Right Now

Are You Ready for the Plastics Free Aisle? Much more Interest in UK than US


Green Supply Chain News: Contest Shows Trucks Exceeding 10 MPG are Possible with Current Technologies, Driver Skill

Run On Less Contest Shows Amazing Results - Why Can't Technologies and Techniques be Disseminated to Broader Market Quickly?

FEATURED SPONSORS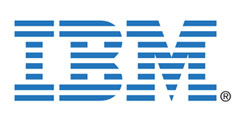 Network Design and Planning for End-to-End Supply Chain Optimization
"Green Supply Chain" factors will increasingly impact Supply Chain Network Design. ILOG LogicNet Plus XE facilitates quick analysis of the tradeoffs between production, warehousing, transportation costs, carbon footprint, and service requirements.
Download Network Optimization Overview
Download Inventory Optimization Overview
---

Supply Chain Visibility and
Vendor Compliance
Supply chain visibility - Anticipation and rapid notification of problems - Collaboration via accurate and complete supply chain performance history - and now, Green Supplier Scorecarding
FEATURED VIDEOCAST

Transportation and the
Green Supply Chain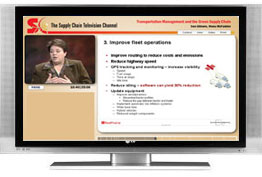 View this Broadcast Now
---