NEWS FROM WEB
Four Top Areas Where Your 3PL Partner can Help Improve Sustainability Through Visibility in Your Operations

New Report: Climate Change is Linked to a Rapid Decline in Sea Ice Over the Past Decade & Increased Pressure on Plant and Animal Species

Three Sustainable Packaging Material Ideas that Can Improve Price Stability for Resin-Based Packaging

New Paper: How to Reverse C02 Emissions and Prevent the World from Experiencing Destabilizing Climate Change

New Report: Oceans have Become 26% More Acidic Since the Beginning of the Industrial Revolution

GREEN SCM WHITE PAPERS





Case Study: Combining Transportation Planning with Network Design to Reduce Transportation Costs and CO2

Learn how one manufacturer incorporated carbon emissions into its optimal supply chain network design.





FEATURED ARTICLES

Green Supply Chain News: Update - Battles at UN Climate Summit over Financial Transfers to Developed Economies

In the End, It is Always about the Money, Isn't itt? Historical Responsibility for Greenhouse Gas Emissions?


Green Supply Chain News: UN Climate Summit Full of Interesting News, even if Not Many are Paying Attention

Japan, Australia Let Many Attendees Down, While Coal Takes a Pounding; Where will the $100 Billion Annual Climate Fund for Developing Countries Come from?


Green Supply Chain News: New Scientific Article Says Current Climate Models Highly Exaggerated, 20-30 More Years of Flat Temperatures Expected

Global Temperatures Actually Doing the Stadium Wave?


Green Supply Chain News: Lowes to Expand Natural Gas Truck Program with Complete Conversion at Texas Distribution Center

EPA Smartway Winner for 2013 Expects Lower Costs, Reduced Emissions, and More Price Stability


Green Supply Chain News: Electric Trucks Work Out Well for Staples - in the Right Application

Urban Routes the Sweet Spot, Staples Manager Says; Like Driving in a Reclining Chair?

FEATURED SPONSORS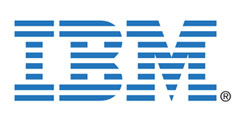 Network Design and Planning for End-to-End Supply Chain Optimization
"Green Supply Chain" factors will increasingly impact Supply Chain Network Design. ILOG LogicNet Plus XE facilitates quick analysis of the tradeoffs between production, warehousing, transportation costs, carbon footprint, and service requirements.
Download Network Optimization Overview
Download Inventory Optimization Overview
---

Supply Chain Visibility and
Vendor Compliance
Supply chain visibility - Anticipation and rapid notification of problems - Collaboration via accurate and complete supply chain performance history - and now, Green Supplier Scorecarding
FEATURED VIDEOCAST

Transportation and the
Green Supply Chain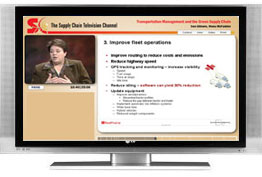 View this Broadcast Now
---